Support Ukraine by buying delicious Ukrainian honey cake. Each cake weighs 1000 grams. All proceedings go towards helping people of Ukraine.
Buy Medovyk, help Ukraine!
Pre-order now to receive it in two days the earliest.
Price: 880HKD / 1000 gram (Pistachio Medovyk Cake).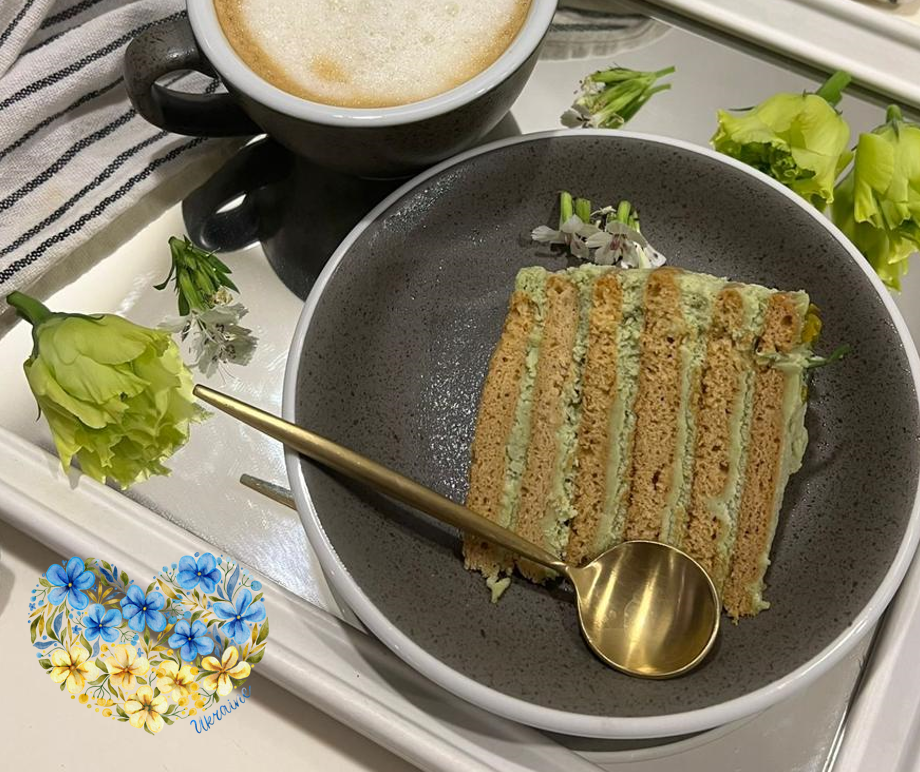 Pickup location: Restaurant "Ivan the Kozak" 12-8PM (1F Parekh House, 63 Wyndham Street, Central), by showing PayPal purchase receipt sent to your email.